Utilities: The Pain Points for Site Safety, Efficiency, and Productivity
12/05/2022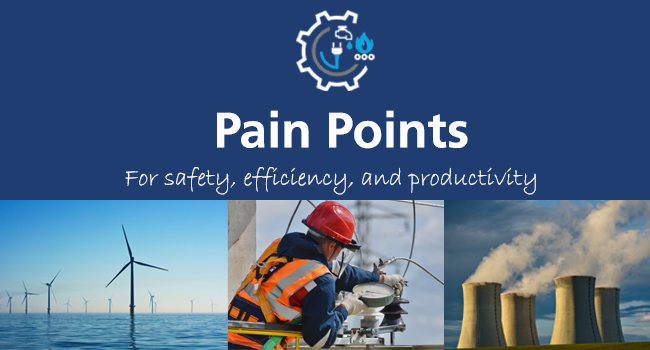 The Energy and Utilities sector in the UK covers everything from renewable energy - for example wind farms and waste-to-energy sites - to nuclear power and water reservoirs. Over £13 billion is invested each year to deliver power, energy and water to over 28 million homes and businesses across the country.
And with the job of heating and powering homes a primary focus, there's a level of pressure to get safety, efficiency, and productivity right at work that could put any boiler or tap on the brink of bursting.
Today, we look at the pain points the sector faces when it comes to getting safety, efficiency, and productivity right. Each pain point is accompanied by a solution - ones that are achieved through implementing an ultra-smart two-way communication solution.
Safety
Pain Point – How do we make sure voice communication and data is as secure as possible on-site?
Utilities companies are vulnerable to cyber-attacks and hacking. In fact, a Cyber Readiness report in 2021 showed that the UK's energy sector is the most at risk of cyber-attacks – ahead of the retail sector in second.
And it's a tricky puzzle to solve when it comes having a robust voice and data solution, especially one that is as sophisticated as the attacks that you have to protect yourselves against.
Solution – Use enhanced encryption for voice communications and data
To keep your voice and data safe and secure you need to ensure it isn't easily intercepted. One of the best ways to do this is by using devices and systems that come with enhanced encryption.
Digital mobile radios (and the systems they are connected on) normally come with basic, enhanced (40-bit) or enhanced (AES 256-bit) encryption. Enhanced (AES 256-bit) is regarded as the safest form of encryption out there, due to a key size that makes it practically unbreakable.
Enhanced (40-bit) encryption is, however, more cost effective than enhanced (AES 256-bit) and is an incredibly robust and secure solution for your business needs.
We can recommend the best devices and systems to use for ultimate privacy and security.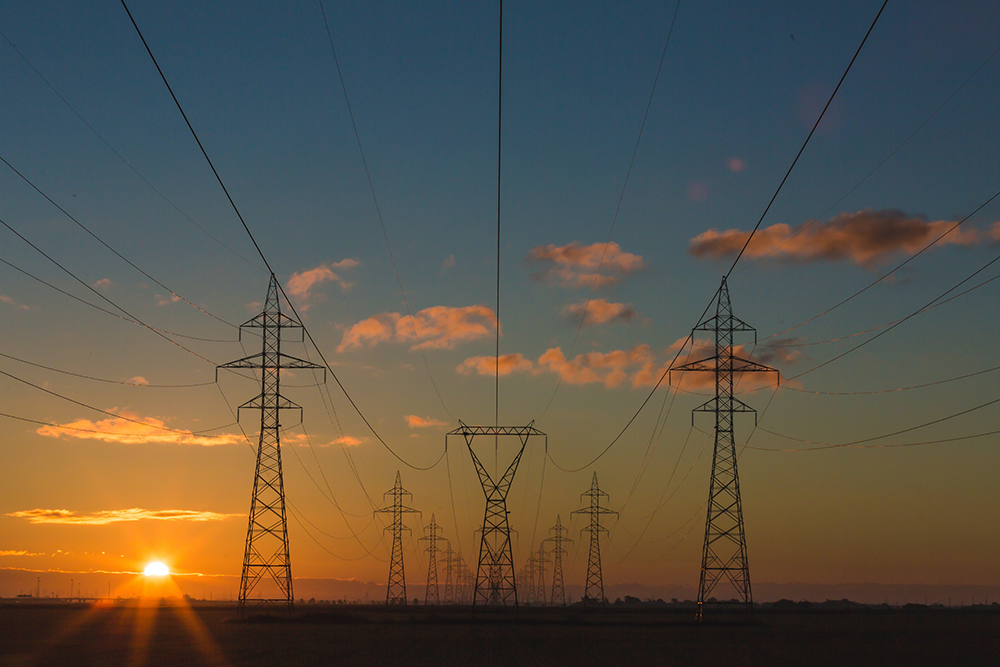 Pain Point – How do we protect our workers at all times?
It's safe to say that working on an energy plant, or at a water reservoir, or up at a height in the confines of a wind turbine, can be complex when it comes to ensuring you stay safe at all times.
In the water supply and waste sectors alone, 2% of workers suffer work-related injuries. That equates to around 6,000 workers per year.
Solution – Use a range of personal safety features
The communication device a worker uses has to an additional line of safety when they're carrying out tasks that could result in an accident or injury.
That's why modern digital two-way radios come packed with potentially lifesaving safety features.
• Lone Worker – this is a feature that allows control room users to send out periodic alerts for lone workers to respond to (via their radio) as part of their welfare checks. It also allows those in isolation to raise emergency alarms is they are in danger or need help.
• Man Down – this is a feature that uses an integrated sensor in the two-way radio that uses the position of the radio to determine whether it's likely that a worker has fallen or is stationary and not moving as expected.
• Panic Alarm – this is a feature that sends out an emergency alarm to other users by pressing a dedicated button on the radio. This will then raise an alarm for other users that there's a problem.
Pain Point - How do we monitor the outdoor location of workers to keep them safe?
Workforces across the utilities sector can spend large parts of the working day operating in potentially dangerous environments. You have everything from someone operating in the confines of a wind turbine that sits over 200 feet in the air, to someone who works at a water reservoir and deals with the complexities of pipes and vast space.
Solution – Use GPS tracking
Digital radios have built-in GPS which provides businesses with an outdoor tracking solution where worker location can be tracked in real-time.
From a safety point of view, this gives them a greater level of intelligence when it comes to reacting to situations that require split second thinking.
Pain Point – How do we control gate access at our sites?
Gate access control can be a major pain point for businesses in the utilities sector. You have to know who is coming and going from a safety and security point of view.
And you also need to reduce any downtime that can occur from having to confirm the identity of visitors or react to a situation that's unfolding.
Solution – Use telemetry to remotely open gates with your radios
To maximise safety and efficiency, you should use a remote telemetry control system that gives radio users the ability to press a single button or key on their radio to remotely open and close gates.
This will improve safety and reduce the manual work required to let people come and go.
Efficiency
Pain Point – How do we ensure we always have good coverage?
Good, reliable coverage isn't easy to come by. Not when you consider the environment around you.
Physical structures, underground storage facilities, vast amounts of space, coverage blind spots and virtual obstacles - like radio channel interference – create an environment where communication reliability is far from robust without expert intervention.
Solution – A seamless network infrastructure with multiple layers of system redundancy
For you to experience secure, reliable coverage, a seamless network infrastructure must be in place. It needs to combat all of those physical and virtual obstacles, and it needs to provide multiple layers of system redundancy, so no point of failure is able to bring the system down.
The exact network infrastructure you need will depend on a range of things, including:
• The size of your site (by square feet)
• Any environmental factors (e.g., is it an onshore or offshore facility)
• Whether you need to connect multiple sites together
• How many radio users you need per site
And we offer a range of infrastructure solutions designed around your requirements. So, whether you're operating an onshore water service facility, or an offshore wind farm, we'll work with you to find the right solution.
Pain Point – How do staff communicate when they go from on-site to off-site?
If you have staff who move around from on-site to off-site it can be difficult for them to keep in constant touch with radio users. You can have situations where some staff members are in vehicles, coming and going.
So, how do they stay in touch with radio users, especially if they end up in areas where coverage is weaker?
Solution – Use a smartphone app with Push-to-Talk capabilities
Feature-rich smartphone applications are used by pretty everyone who owns a smartphone device.
And in a scenario where you need workers to constantly stay connected, there's a smartphone app that will connect radios with mobile phone users (providing there's a cellular or Wi-Fi connection available).
Complete with Push-to-Talk capabilities, your workers who are moving around can communicate effectively with on-site workers as if they were using a radio themselves.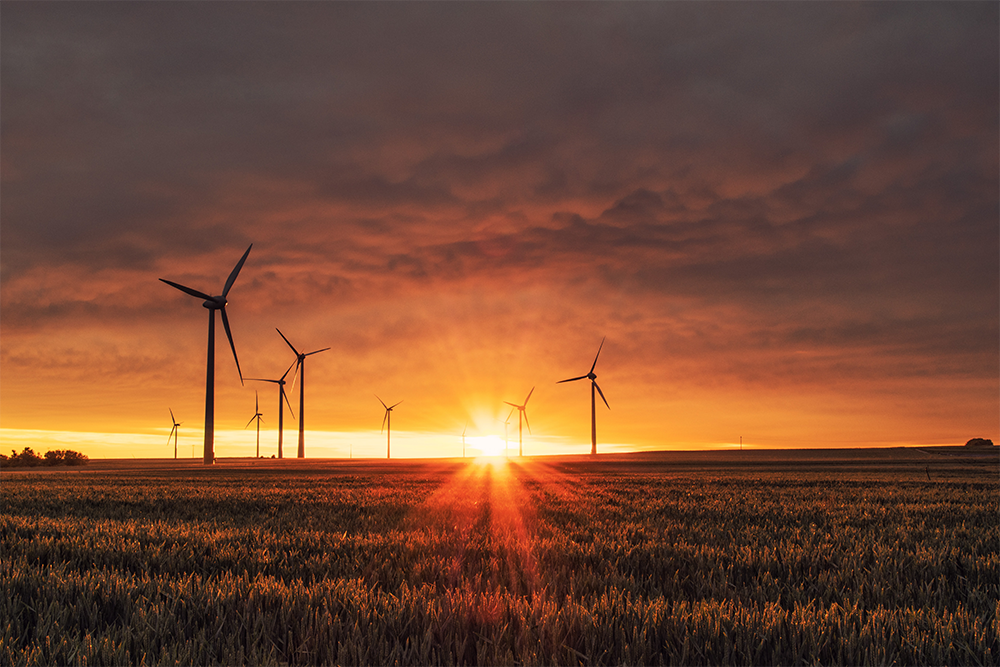 Pain Point – How do we manage our fleet of radios and dispatch system effectively?
Two-way radios offer instant, reliable communication, and the systems that support their functionality offer rich, real-time data. But they can be complex to use effectively if your main focus is the day-to-day job at hand.
So, how do you get the most out of a two-way radio system?
Solution – Choose comprehensive engineering and aftersales services
As a business-critical communication and data solutions provider we know how important reliability is for the businesses we partner with.
We have a team of engineers who provide expert service and support, which includes:
• End-to-end management of system failures
• On-site support for system issues
• Capacity and coverage optimization
• Disaster recovery planning
• Redundancy systems in place to ensure there's no point of system failure
Our Service team also provides expert technical support and are on hand during business hours to ensure you're getting the most out of your service with us.
Pain Point – How do we monitor incidents on site more accurately?
Utility companies tend to operate in large, open areas, where on-site staff are more likely to be on their feet than sat at a desk.
And one of the biggest headaches businesses face is trying to combat on-site incident and accidents. Both in the terms of how they report them and how they limit them taking place.
Solution – Use voice recording audit reports
Voice recording is a smart feature that records radio-to-radio conversations between different radio users. The data recordings gathered from the radio transmissions can then be logged and played back by network administrators.
This helps businesses identify what happened and gives them the opportunity to use the data for training and process improvement purposes.
Productivity
Pain Point – What's the right type of device to use in our working environment?
With so many two-way radio devices to choose from, it can be a real headscratcher knowing which one is right for you.
And if you're unfamiliar with how one model differs from the next, then you may end up choosing the wrong one.
Solution – Use a device that has a good IP rating and smart functionality
The right device depends on your needs and circumstances, but the best two-way radios for use in the Utilities sector have the following:
• Crisp, clear audio
• High IP rating (so they can withstand water and dust exposure)
• Robust design (can withstand being dropped repeatedly)
• A range of personal safety features
• A licence to operate (so your conversations are discreet and power output is 4 watts instead 0.5 watts on licence-free models).
Pain Point – How do workers with different devices contact each other?
One conundrum on-site is how do your workers, who may be in an isolated environment, communicate with workers in the control room or further afield – especially if other workers aren't using a radio device.
Solution – Use Telephone Interconnect
Telephone Interconnect is a smart software solution that connects radios, mobile phones, and landlines together. Using digital technology, your two-way radio users can speak to different workers using different devices. But one thing doesn't change or suffer – the ability to have two-way conversations in an instant, thus improving productivity.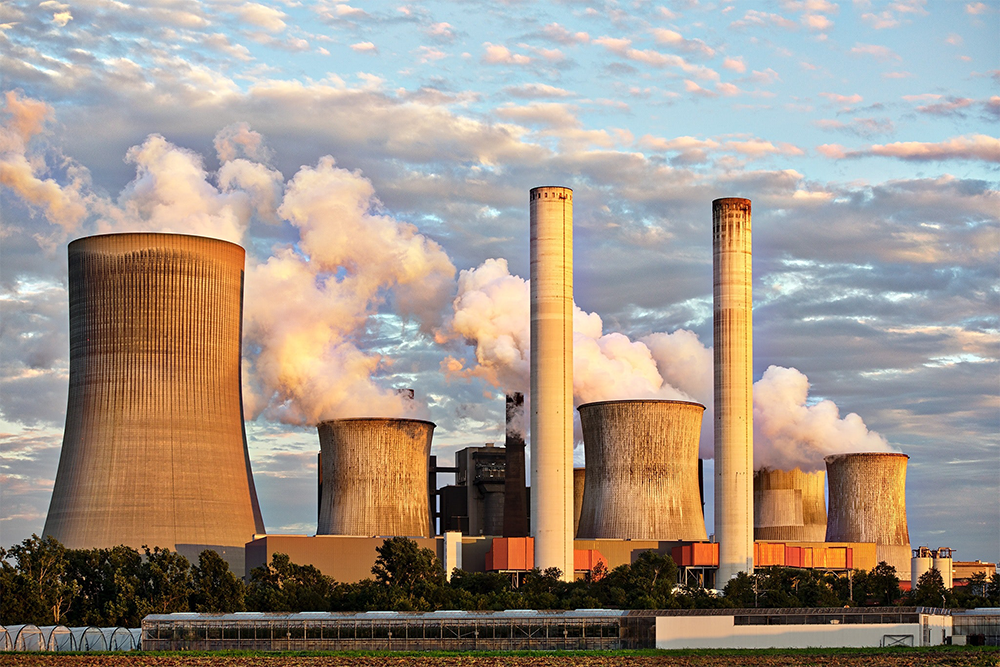 Pain Point – How do we avoid everyone talking at once on the radios?
If you've ever tried to have a conversation with someone, and get interrupted by different people at once, you know how frustrating it can be to get the conversation back on track.
In the workplace, having a radio solution in place is one thing, but if your entire team is left to use a couple of channels to communicate on, you could end up having more problems than solutions.
Solution – Use dedicated group channels
To segregate who talks to who, and who needs to talk to who, you need to create dedicate group channels for your two-way radios. The amount of channels you can have will depend on the devices and system you use, but you will be able to control how many there is and what they're called via a centralised dispatch system (like TRBOCALL).
You can make sure that maintenance talks to maintenance and engineering talks to engineering, without wires or responsibilities being crossed.
Pain Point – Our workers have trouble hearing each other, what can we do?
Noise levels in busy working environments can make it hard for workers to hear each other. This is especially true in surroundings where heavy machinery and reactors are used.
Solution – Use Intelligent Audio and heavy-duty headsets
The good news is that some two-way radios are so smart that they have a feature known as Intelligent Audio. This is where the radio device recognises noise in the background and automatically increases or decreases the volume based on the environment.
Advanced audio processing technology is also used to reduce background noise via noise cancellation. Acoustic feedback will also be suppressed if radio users are close together.
From an ear protection point of view, we recommend that workers use heavy-duty headsets, especially in environments where decibel levels reach or go over 85 decibels. Once noise levels reach 80 decibels, employers must assess health risks and provide information and training to employees. Once it tips over the 85 mark, employers must provide protective earwear.
Book a FREE demonstration
To understand more about how an ultra-smart two-way communication solution can help your business transform safety, efficiency, and productivity, then book a FREE demonstration of our award-winning TRBOCALL platform today by completing our contact us form.
See What Our Clients Say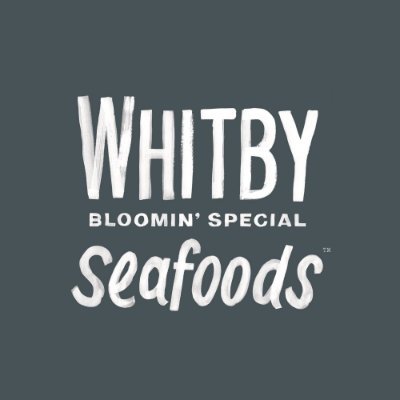 "Eemits Communications has been a long-time partner of Whitby Seafoods. Their single-site conventional digital repeater system has driven daily efficiency and given us greater on-site access control. We appreciate their continued commitment to customer satisfaction and look forward to what the future holds."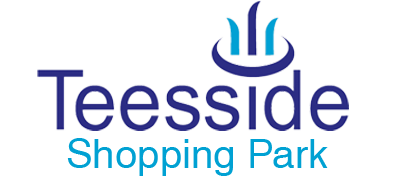 "We have a great and longstanding working relationship with Eemits and they have always ticked every box. They offer an excellent, friendly and reliable service.
Eemits have a great understanding of the park and its needs for the customer and our retailers. With a positive can-do attitude, they never say no."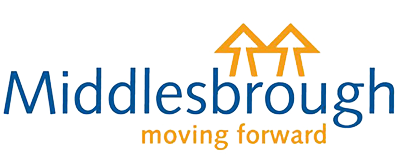 "We started working with Eemits following on from a recommendation from another customer. They provided us with a solution that suits our needs and they continue to supply the best service with no issues.
Eemits is a professional, friendly and reliable company."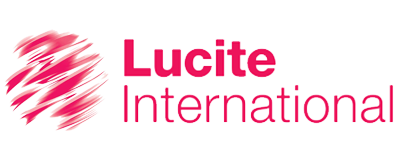 "Eemits continue to provide us with a great supportive service consistently being very helpful. The whole team is great and it's very clear the staff have a great knowledge of the products and are happy to pass this on.
Eemits is a great company."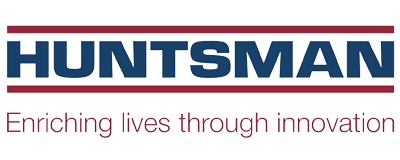 "The service offered by Eemits is second to none, we have a great working relationship with them and the contract we have is good value for money."

"We needed two-way radios for the guys on the test track and something that was scalable. The solution Eemits provided was far superior in comparison to other competitors offerings.
Everything is done in-house and the service and sales department is particularly good. As masters in their field they are extremely knowledgeable."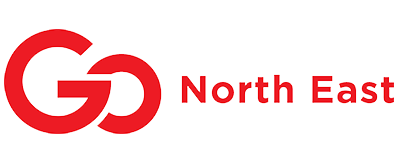 "Eemits dedicate a lot of time to us as a customer - we feel like we get a personal touch. They're excellent and go above and beyond. They'll put the work in - i.e. training users.
Good quality, good people, good team, all of who are positive about their company. They demonstrate real passion."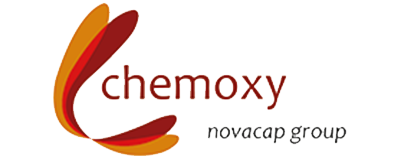 "The quality of service that Eemits provides is excellent. The team is very knowledgeable and they offer high quality products. The TRBOCALL solution fitted meets our site requirements and upgrades our technology.
Lone worker function is particularly useful allowing us to monitor our staff ensuring they are safe at all times."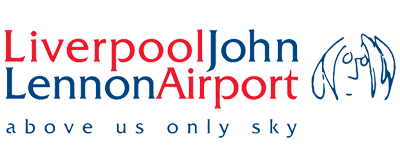 "Eemits Communication is friendly, professional and competitive. They are excellent and their workmanship and knowledge is great.
Eemits attitude sets them apart - no problem is too big"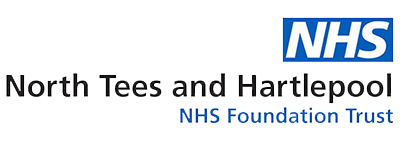 "Prior to the installation of our current system onsite communications were poor. Eemits Communications offered us guidance and advice on the different technologies available and delivered a highly effective system on time and within our budget. Its success has led to other departments using the system."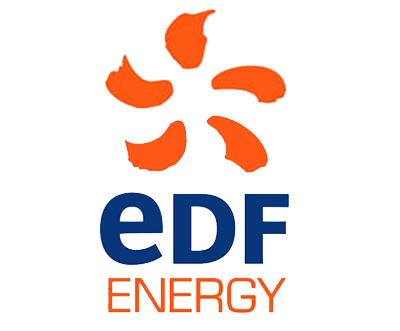 "Eemits Communications Ltd have been involved in work at Hartlepool Power Station for over 10 years now. During this time they have installed an Aerial network through our buildings to enable more efficient internal radio communications.
I have found the staff highly professional at all times and willing to provide help whenever they can, I would have no hesitation in recommending this company."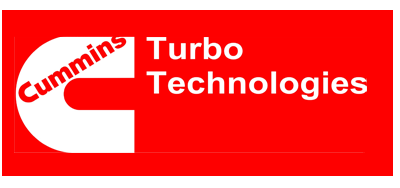 "Having previously worked with Eemits, we knew that we were dealing with a supplier that we could trust and one that could help us to significantly increase the safety of our lone workers with its unique solutions.
The equipment supplied by Eemits is excellent. We have been greatly impressed by the knowledge and skills of their engineers who have carried out the onsite surveys and installation of the system.
Eemits came up with an innovative approach to overcome challenges that we had with installing a system with the structure of our building, and as such, the quality of radio frequency is outstanding."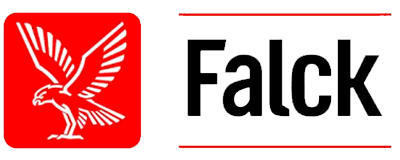 "The service delivered by Eemits has been excellent and we have developed a very good working relationship over the years.
As a local business to Falck Fire Services they can respond to faults or general requests very quickly - which is very important in our line of work - whereas similar suppliers have a greater response time.
TRBOCALL is an overall platform that has made a massive improvement to our communications in comparison to the analogue system that we had been using for many years. It provides us with many different applications that can be utilised across the business.
Since introducing TRBOCALL we have seen significant improvements related to safety and in our communications itself, which is critical to our operations."